1
« on: March 05, 2018, 06:21:32 PM »
Rubicon Models
is announcing a
new
product series focused on soldiers of World War Two - "
WW2 Soldiers
".
Not for everyone, these are
hand-painted
60mm
(1/30 scale) collectible
limited-edition
metal figures. Each is highly detailed and come packaged in a gift box and certificate. We will only produce figures of
200
in a single batch, once gone we will not reproduce them anymore!
We will post more info about this new series over the coming weeks and will be available on our existing
US webstore
and upcoming new
UK webstore
soon.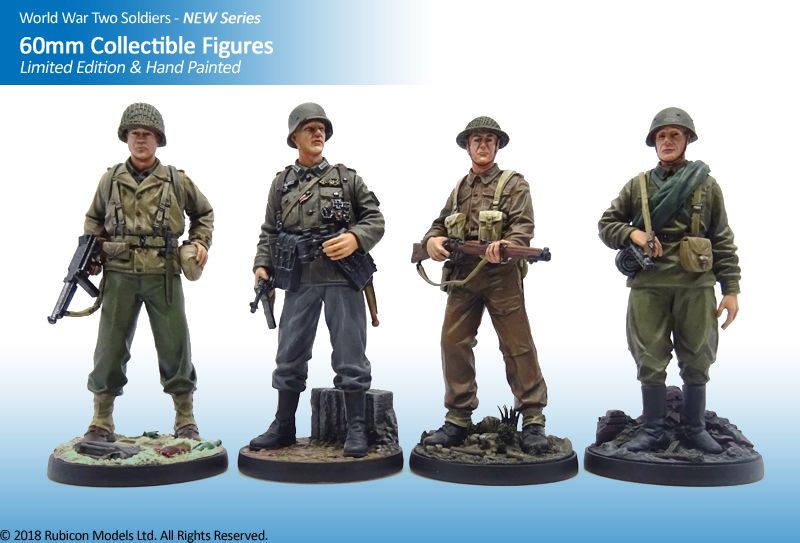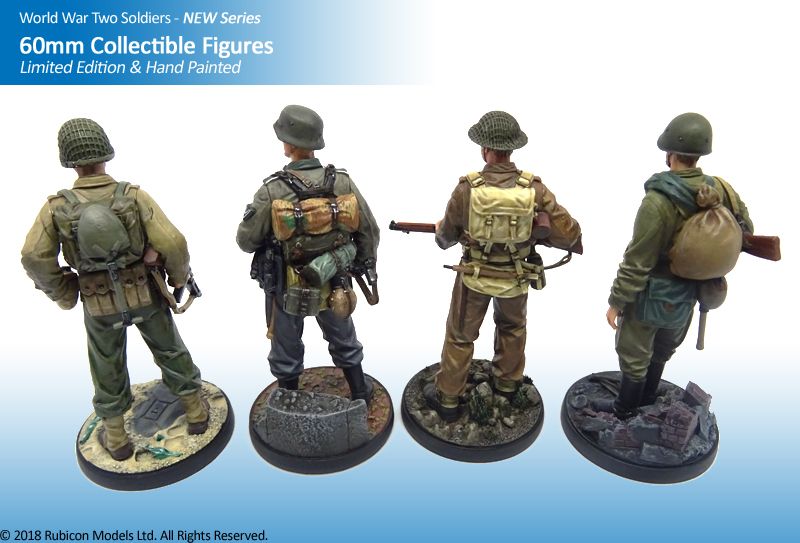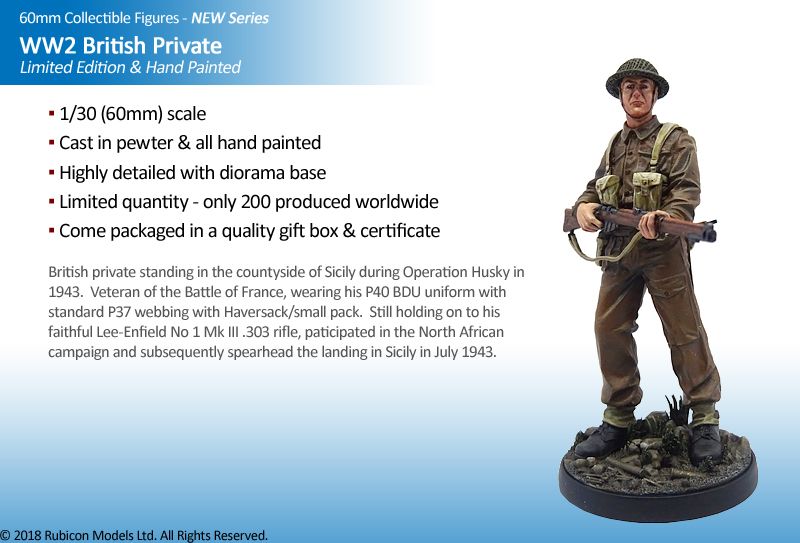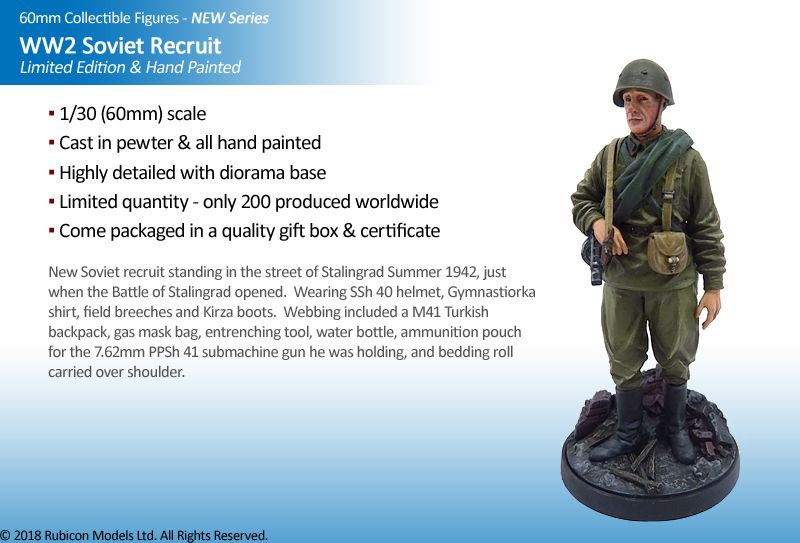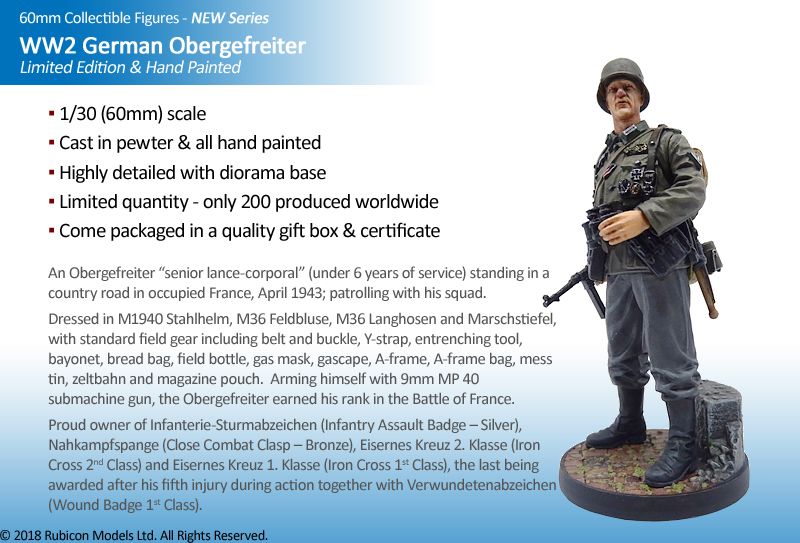 Enjoy!